Home Insurance, Auto Insurance, Business Insurance, Farm & Livestock Insurance, Life & Health Insurance
For Central City, Burwell, St. Paul, NE, and the surrounding areas.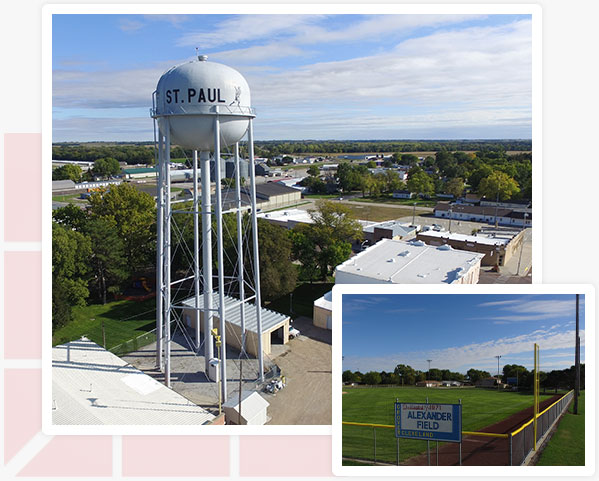 Welcome toChristensen Insurance
Christensen Insurance is a full-service, independent insurance agency with offices located in St. Paul, Burwell, and Central City, Nebraska. If you are looking for personalized coverage, then you have found the right agency!
Start enjoying the benefits of having an independent insurance agent work for you!
Ready To Get Started?
If you're looking for business, farm, or personal insurance in the St. Paul, Burwell, and Central City, Nebraska area, you've come to the right place! Christensen Insurance can help you find insurance plans for your needs and budget. Contact us to get started today.
Customer Reviews
Great group of people to work with. We have our personal and business insurance with them and have always been very happy with the service.

The staff here are always going above and beyond looking out for me.

Our agent is very helpful. He helped me find exactly what insurance I needed for a competitive price.

Helped us find great health insurance!

I highly recommended Christensen Insurance. They have a very knowledgeable, professional, and kind staff. They are always there to help you and answers questions on things you don't understand about your insurance. Too bad I had to move but even then, Vince was very helpful and entertained my relentless questions. ...
Companies We Represent